What? Paedeia also does workshops?
Paedeia, LLC has its roots in psychology, mental health, parenting, and self-help. In fact, our first publication - Handbook for Raising an Emotionally Healthy Child - encompasses all four of these aspects of cognitive and emotional growth.
Our background guides us, no, it forces us to find new and alternative ways to meet with and support people who have an interest in learning more about the human experience and want to maximize their life. As such, a major aspect of Paedeia, LLC is the dissemination of self-help and life altering information through the medium of workshops and seminars. Our workshops cover a wide array of topics, from medications to ADHD and from dealing with the stress of the holidays to building motivation. Our workshops can be tailored to meet the needs of you or your organization. If you would like more information about our workshops and how you can hire us to offer a workshop specifically tailored to your organization and audience, flick on the Contact Us page and send us a message! We would love to hear from you and help share insight that can help you and your community live a happier, healthier life!
If you would like information about our next community workshop, click here.
Here are a few examples of some of the workshops we have offered in the past.
Medication Myths and Misperceptions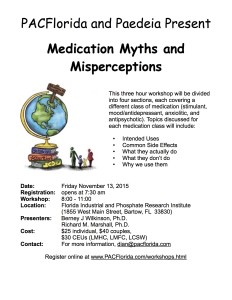 ADHD in Schools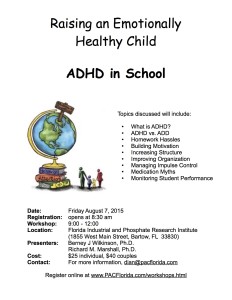 Creating Motivation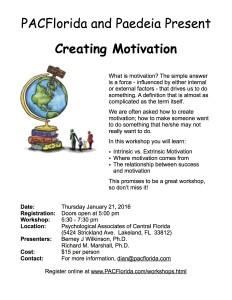 From Normal Worry to Impairing Anxiety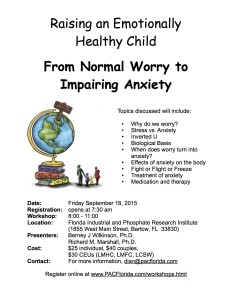 Managing the Holidays